Body interventions concern the arms, thighs, abdomen, and other areas that affect the silhouette. Procedures such as abdominoplasty and liposuction remove excess fat and tighten the skin in various areas of the body to create the figure that suits you best.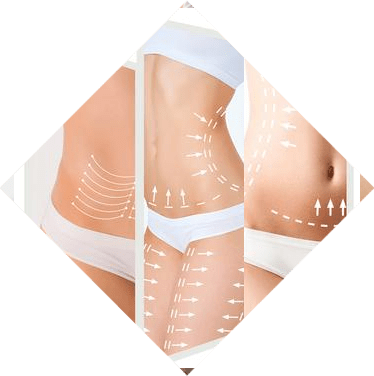 Liposuction
1790 €
Liposuction Tunisia
Liposuction is a surgical technique that permanently removes fat deposits located in specific areas of the body, such as the abdomen, love handles, saddlebags, hips, thighs, and chin.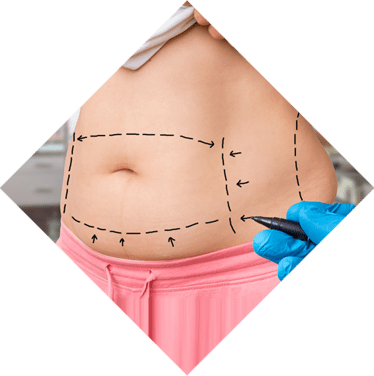 Abdominoplasty
2390 €
Abdominoplasty Tunisia
Tummy tuck involves removing fat tissue and skin in the lower abdomen, resulting in an incision similar to a Caesarean scar. This procedure removes damaged skin and tightens peripheral skin.
This procedure removes the most damaged skin (scarred, distended, or with stretch marks) and tightens the remaining skin to achieve a more toned appearance.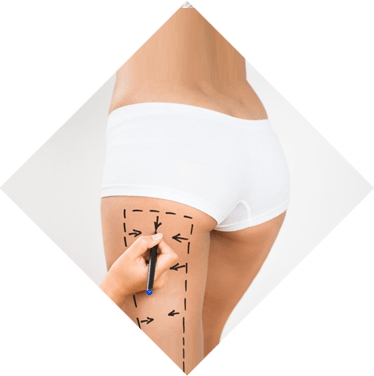 Thigh lift
1990 €
Thigh lift Tunisia
Thigh lift is an aesthetic surgery that firms and tones the upper part of the thigh by treating different areas of the thigh.
Cruroplasty involves reducing fat infiltration through liposuction, removing excess skin, and suspending the remaining skin to effectively tighten it.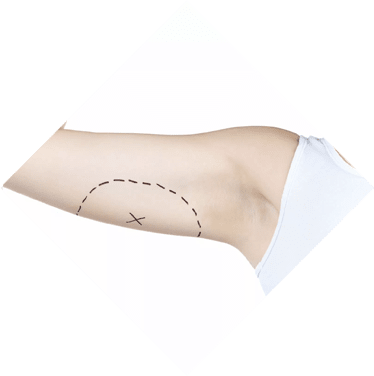 Arm lift
1990 €
Arm lift Tunisia
Brachioplasty is a cosmetic surgery that involves liposuction to reduce fat infiltration, removal of excess skin, and re-draping the remaining skin to tighten it.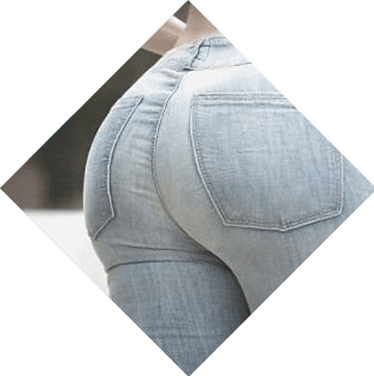 Buttock lipofilling
From 2890 €
Buttock lipofilling Tunisia
Buttocks lipostructure is a surgical procedure that uses clean fat tissue injections from another part of the body to naturally increase the volume of the buttocks.
This procedure involves injecting clean fat tissue from another part of the body to increase the volume of the buttocks, provided there is enough fat available for harvest.