Affordable thigh lift in Tunisia: remove excess fat from inner thighs. Request your aesthetic quote online.
Thigh lift is an aesthetic surgery that firms and tones the upper part of the thigh by treating different areas of the thigh.
Cruroplasty involves reducing fat infiltration through liposuction, removing excess skin, and suspending the remaining skin to effectively tighten it.
Thighplasty surgery is for patients who have experienced significant weight loss, causing the skin of the thigh to become loose and lose much of its elasticity.
Thigh lift is based on two actions. :
Liposuction is performed to remove all excess fat from the inner thighs.
The excess skin is then removed through a horizontal incision made at the groin crease that extends to the buttock crease.
The procedure is performed under general anesthesia and lasts an average of 2 hours.
The post-surgery period is generally not very painful and typically only requires simple analgesics.
Wearing post-op compression garments is essential for 1 month, day and night.
The results are visible and satisfactory immediately, but a full evaluation can only be made six months after the intervention.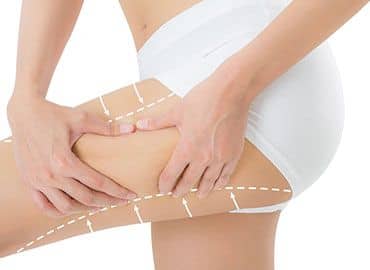 Call me back without commitment.
Prices
SURGERY
aesthetic
TUNISIA