Liposuction in Tunisia is a cosmetic surgery procedure which consists in eliminating localized fat, particularly in the stomach, thighs, chin or other areas. Carry out your liposuction in Tunisia at an affordable price!
In Tunisia, the price of liposuction costs from a minimum of around 1590 euros up to 2090 euros depending on the number of areas to be treated and the amount of fat to be removed. This includes the price of the liposuction, including the costs of the procedure and the costs of your stay in a 5-star hotel for 4 days and 3 nights for a liposuction of 3 areas and more, which also includes:
The fees of the aesthetic, plastic and reconstructive surgeon
Costs of hospitalization in a modern aesthetic clinic
Anesthetist fees
Single rooms equipped with television and wifi
The assistance of a nurse during the period of convalescence
Transfers from the airport to the clinic and hotel to ensure your travel during your medical stay in Tunisia
Carrying out liposuction in Tunisia allows you to obtain a more attractive price than in Italy or the rest of Europe, while benefiting from a professional team and equipment.
| Procedure | Prices | Stay |
| --- | --- | --- |
| Liposuction 1 area | 1590 € | 3/2 |
| Liposuction 2 areas | 1790 € | 3/2 |
| Liposuction 3 areas | 2090 € | 4/3 |
| Liposuction of 4 or more areas | 2400 € | 4/3 |
Call me back without commitment.
Liposuction in Tunisia with Medicalys is a surgery that uses a suction technique to remove fat from certain areas of the body, such as the abdomen, hips, thighs, buttocks, arms or neck.
Why Have Liposuction?
Even the most avid athletes and people on balanced or even strict diets may find that fat deposits in certain parts of the body are particularly stubborn.
However, let's be clear: this surgery is not the miracle way to lose weight. The goal of liposuction in Tunisia is to redesign the silhouette by refining it in the right places.
If you are overweight, you will probably lose more weight through diet and exercise or through bariatric procedures - such as Sleeve or Bypass- than you would get with full liposuction in Tunisia.
Mothers often experience weight gain in areas that are difficult to treat. Full liposuction results in Tunisia can take several months to 1 year before they become fully visible. Request an online quote from our liposuction team and its price in Tunisia.
Am I a Good Candidate?
Liposuction in Tunisia is a surgical procedure and carries risks. The patient must therefore be in good health to benefit from it:
Have a body mass index not exceeding 32,
Having firm and supple skin,
Don't smoke.
Doctors don't recommend the procedure if you have blood circulation problems or heart disease, diabetes or a weakened immune system.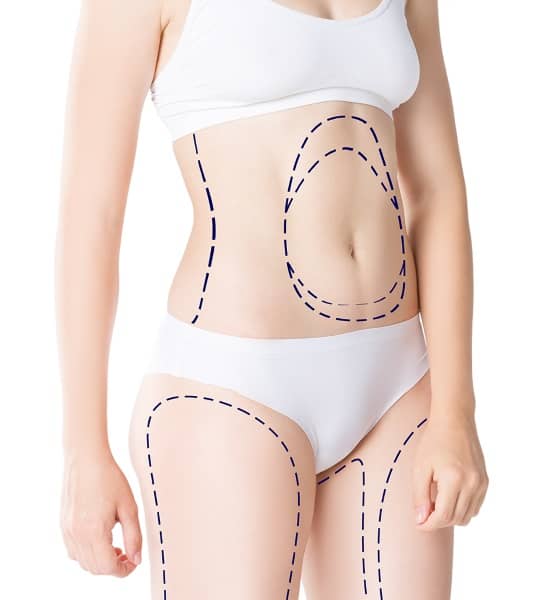 Liposuction in Tunisia Before After
Call me back without commitment.
What are the phases of complete liposuction in Tunisia ?
The first step of a complete liposuction in Tunisia is to ask the opinion of one of our surgeons :
Ask all your questions to one of our patient advisors to be reassured in the procedure
Send us photos so we can identify the areas to be treated
Inform us of all your medical history and any health problems you may have.
If you decide to proceed with liposuction in Tunisia, the surgeon will give you some indications, which may include restrictions on smoking and alcohol, as well as a strict diet.
What Should I Expect Before Surgery?
Your liposuction in Tunisia takes place in one of our accredited clinics known for its professional standards, safety and good results :
You are admitted to the clinic the day before the liposuction for 3 nights, in a private, comfortable room, equipped with television and wifi (both free).
You will consult with the surgeon and anesthetist.
During the consultation or before the full liposuction begins, the surgeon can mark the areas of the body that will be treated. Can take photos to compare before/after surgery.
Liposuction in Tunisia is performed under general anesthesia.
Can Liposuction Reduce Cellulite?
Complete liposuction in Tunisia does not treat cellulite and cannot eliminate it. It is possible to remove excess fat initially, in a joint operation with other procedures
We provide our patients with a professional and expert team, specially trained to welcome patients from abroad. Our clinics are new and benefit from high-tech equipment. Our surgeons have acquired a solid international reputation for their skills. We provide privileged support during the stay and the post-operative course.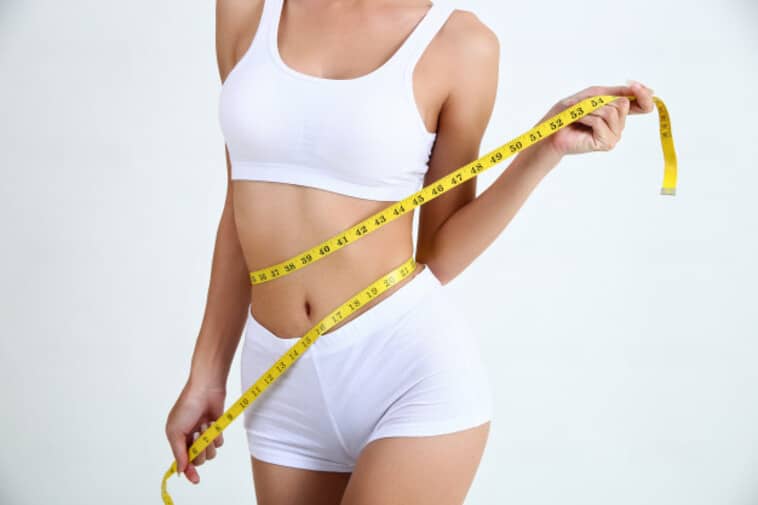 Liposuction in Tunisia Before After
Liposuction in Tunisia with Medicalys is often performed in parallel with:
The abdominoplasty whose main purpose is to remove excess skin from the belly
The lipofilling which consists in transferring autologous fat (that is, taken from other parts of the body of the same patient) to another part that needs to be fleshed out.
Many people struggle with excess body fat every day. When a healthy diet and exercise fails to get rid of the fat pads, cheap liposuction in Tunisia is often a good option to achieve the desired figure. You have to be patient! Results are achieved over time, but it's not a miracle weight loss solution. Talk to your surgeon about the actual expected results.
After the operation, upon awakening, you may feel nauseous and vomit. These effects disappear within 24 hours.
In the treated areas, you can expect to feel mild discomfort and see bruising, redness and swelling. Prescribed medications can help ease the discomfort.
You will be asked to wear a compression garment to reduce swelling and promote healing. The swelling usually begins to subside by the end of the first week, but you should wear the containment girdle for at least one month 24 hours a day or as directed by your surgeon.
During liposuction, small incisions are made to remove excess fat cells. These incisions are small and made in inconspicuous areas.
Although most men are reluctant to have male liposuction surgery, the procedure is quite common. In men, liposuction is often requested by athletes who, despite the most intense diets and exercises, cannot lose the small layer of fat that covers the abdominals and lower abdomen.
Who Requests It?
A large percentage of men with:
Significant weight loss.
During a major weight loss.
What are the most treated areas in men?
Love Handles,
The Neck,
The chin.
What Are the Benefits for Men?
Virtually Scarless
Removing Stubborn Fat
Getting a more masculine silhouette
Natural effect, no traces of the operation can be seen
Prices
SURGERY
aesthetic
TUNISIA