-- Presentation --
The Regency Tunis Hotel is facing the sea and has direct access to the beach. The 5-star hotel has perfectly equipped rooms, offering you all the possible comfort in an elegant and refined setting. You will enjoy breathtaking views of the sea, the lake, the pool, and the gardens.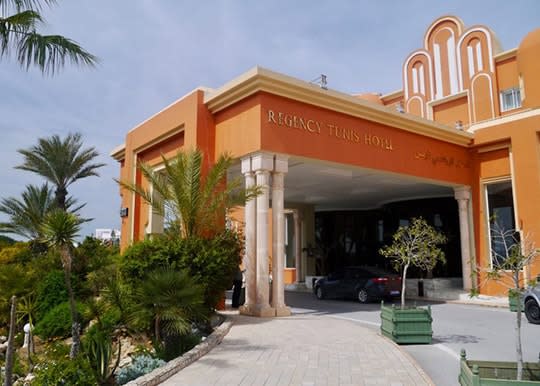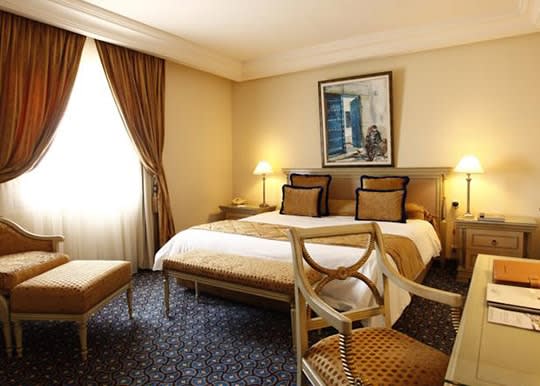 Rooms
The rooms are 30 square meters and offer a breathtaking view of the garden, providing you with ideal moments of relaxation and serenity. Amenities on arrival include a minibar, a safe, a coffee a coffee-maker, you will have access to high-speed Wi-Fi and satellite TV. Access to the indoor pool and fitness room is included in your package.
Each room has a bathroom with a shower and a bathtub. Our style combines the nobility of marble and the quality of our products.
Spa
A beautiful spa will allow you to take care of your body and mind in an atmosphere of relaxation and pleasure.
You will find winter gardens along the corridors of the rooms where the flow of the fountains and skylights create an atmosphere of great serenity.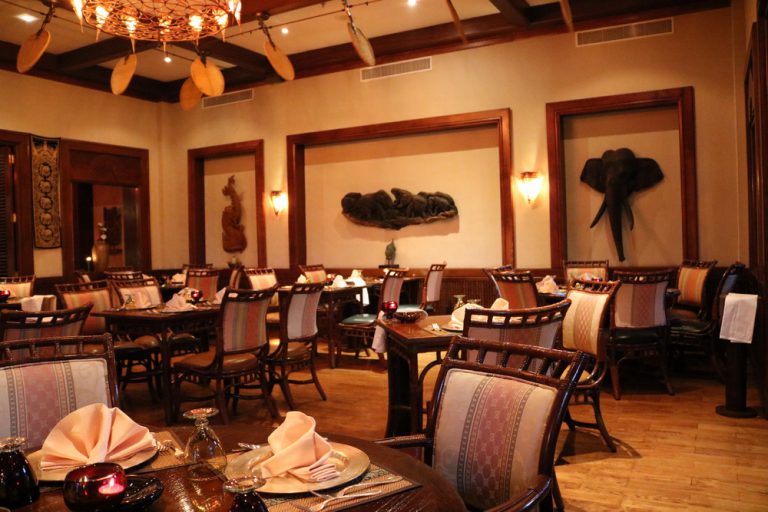 Restaurants
Il existe une grande diversité culinaire au sein des cinq restaurants que compte l'hôtel. Vous y découvrirez une cuisine savoureuse, délicate avec des ingrédients de choix. Le tout dans un décor qui poussera vos papilles et votre esprit à l'évasion.